High Quality Water = Healthy High Performance Livestock
Water is the most important but most overlooked nutrient your livestock consumes, no matter what agricultural industry you are operating in we will improve both herd health and heard performance with our natural Ozone and UV water treatment systems.  
No chemicals, no disinfection by-products, just pure clean healthy water for your livestock's drinking and bio-security needs.
Ozone – > 99% elimination of bacteria, arsenic, viruses, iron, manganese, coliforms, E-coli, cycts, sulphur (H2S), giardia, crypto, chemicals, medications, algae, taste, and more
** New **
– FarmWater aqueous and gaseous ozone disinfection products are used on farms to disinfect barns, contaminated surfaces, processing equipment, feed, and even livestock, take a look at our MDC and CIP systems
---

Advanced Oxidation Technology:
Our SS series systems use state of the art ozone oxidation technology, to purify and disinfect your water from a vast variety of harmful contaminants.  Ozone is one of the strongest oxidizers (disinfectants) used in the water treatment industry today.  Our custom combination of super saturation ozone injection and multi-stage media filtration diffuses, purifies, disinfects, and filters your water, creating a high-quality, naturally treated drinking water for your livestock's needs.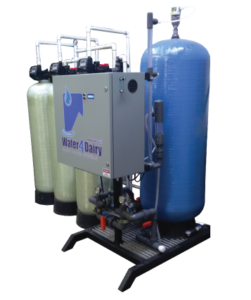 Our UVMax line (by Viqua) offers you a quality UV disinfection to either use as a secondary treatment option or primary option (depending on oxidation requirements).  All systems are chemical free and disinfection by-product free
Low maintenance, low energy, and no chemical consumables result in a more effective, efficient, and reliable water for your livestock's needs.

Dairy Water Treatment
Over the years Water4Dairy has treated over 1 Billion gallons of water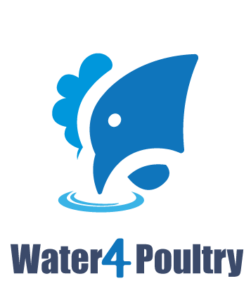 Poultry Water Treatment
Take a look at our new Bio-Security system for poultry operations

Swine Water Treatment
Quality water intake for swine operations is critical to both health and growth
Our Systems Benefits
 –  Natural ozone built on-site  –  No chemicals and no DBP's (disinfection by-products)  –  System customized for your specific farms water  –  Increased production from your livestock  –  Improved animal and overall herd health  –  Improved performance from water related equipment and infrastructure  –
What our clients are saying?
We are proud to be helping farms make the switch to our ozonated water systems.  Here's a few comments from three of our first  industry respected customers:
"We expect our cows to deliver a high quantity of quality milk. So we put a great amount of effort into our cows' nutrition, and providing our cows with high quality water just makes good sense."
Jeff Nonay, Lakeside Dairy
"The cows drink a lot more; they eat a lot more; and dry matter intakes have gone up. We've seen changes already in our milk tank."
Kevin Slomp, Ridgeview Dairy
 "It's running really good. There's crystal clear water and we don't have to deal with hydrogen peroxide."
Nico Van Der Smit, Van Der Snit Farms
– Just a few of our customers –
Over the last 6 years we have been treating water on farm's across Western Canada.  To date we have treated well over 500,000,000 gallons of water without the use of chemicals.  Here's just a few of the names of farms who have our systems: